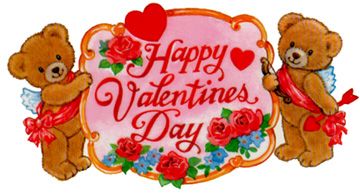 Valentines Day isn't just for lovers.
It is also for family, friends and best buddies.
Teddy and his friends are really excited and are busy decorating the whole house, not just for Valentines but for another Special occasion.
Of course we need cupid and his hearts.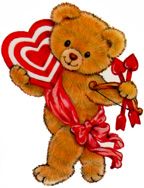 Balloons are good for both occasions too.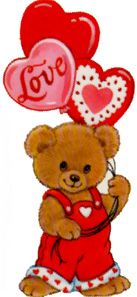 Hugs and kisses are good for both occasions.
Have you guessed what the "other" occasion is yet?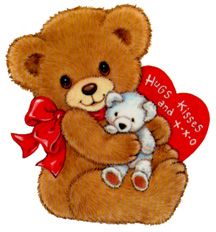 Wow, it's not just Valentines Day, it is also Bandy's Birthday.
Come join us in celebrating his birthday.
I won't tell you his age because that wouldn't be nice.
Looks like he has gotten some nice presents already.
A box of chocolates from Teddy and flowers from the gang.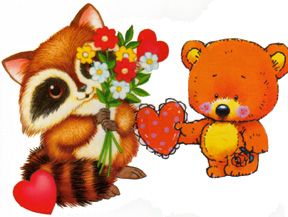 Bandy thanks you for sharing his birthday with him. He just loves having his birthday on Valentine's Day! Look at some of the other gifts he received: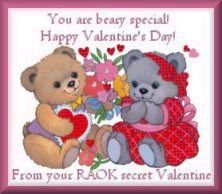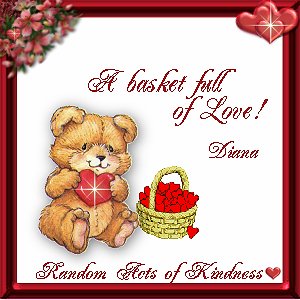 This gift came from Michele. It's so cute!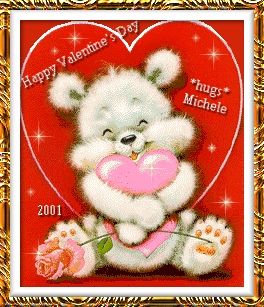 This adorable globe came from Carol, the same one that made the Teddy below.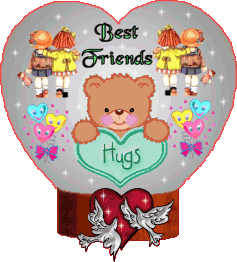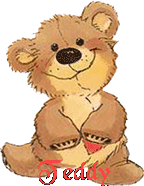 HOME

The little teddy bear with Teddy's name came from Carol.

The midi file came from: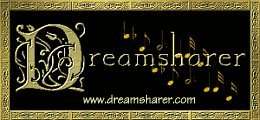 The background and other graphics are by Bets Bears. ã 2001