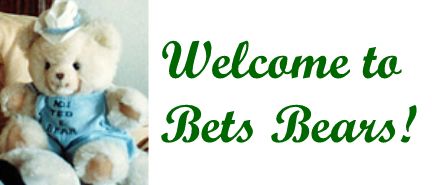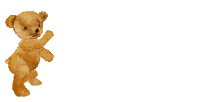 These are my guardian angel bears to watch over my website.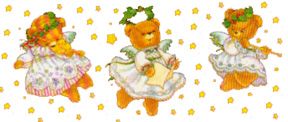 Welcome to my website. Here you will learn a little about the life of a special little Teddy Bear. He gets involved in lots of things - crafts, experiments and adventures. I hope you enjoy visiting with us.

There is a

Teddy Bear Picnic going on around here somewhere. Can you find it? Just hover your mouse over various graphics and see if they lead you to it. Of course you will get an award if you find it.

Site Index: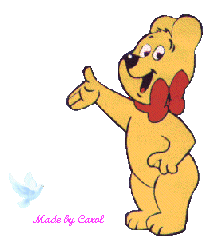 Introduction of a very special little teddy bear.

Teddy's experiments

Cards for you to adopt.

My RAOK Page.

My Adoptions.

My Awards and Gifts.

Dedication/Birthday Pages from my daughter (7/00).

My Birthday Pages for July, 2001.

"You Know Who" and "What's His Name".

Valentines

St. Patricks day

Easter

Halloween

Christmas
vvvvvvvvvvvvvvvvvvvvvvvvvv
HUGS!
There's something in a simple hug
That always warms the heart;
It welcomes us back home
And makes it easier to part.
A hug's a way to share the joy
And sad times we go through.
Or just a way for friends to say
Hey I like you 'cause you're you.
Hugs are meant for anyone
For whom we really care.
From your grandma to your neighbor,
Or a cuddly teddy bear.
A hug is an amazing thing -
It's just the perfect way
To show the love we're feeling
But can't find the words to say.
It's funny how a little hug
Makes everyone feel good;
In every place and language,
It's always understood.
And hugs don't need new equipment,
Special batteries or parts -
Just open up your arms
And open up your hearts.
~~ Author Unknown ~~
Please take this free hug and share it with others. A link back to my site is NOT required. The idea is to pass it around the world on the internet: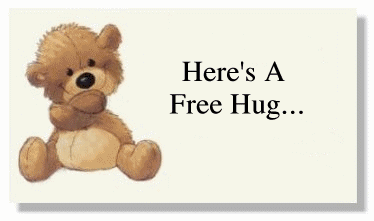 Please sign my guest book and let me know you were here.
I got my Lunar Phases from: http://www.javafile.com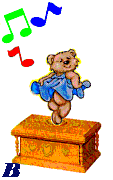 The cute tumbling teddy came from

Wendy's site.

The email graphic came from

GranGran.

The background came from

NMPdesigns.

The two animated bear signatures came from

Carol.

This website was created by BetsBears ã 2000, 2001. Please do not take anything from these pages. This copyright covers my entire website. Thank You!
If you see something you'd like, please visit the website referred to or email me with your request for anything that is not linked to someone else's site. Thank You.